Unearthed: Research as Art
April 27 @ 5:00 pm

-

6:15 pm

PDT
Event Navigation
Join us for the next panel in the Recology AIR Connects series to hear past artists discuss how research plays into their art practice.
The Recology Artist in Residence Program is excited to invite you to the next event in our panel series, RECOLOGY AIR CONNECTS. A spin on Earth Month, this panel, Unearthed: Research as Art, will bring together four Recology AIR alumni, Michael Arcega, Hughen/Starkweather, and Jenny Odell whose research-based work unearths new narratives. Former Recology artist-in-residence, Victor Yañez-Lazcano, will moderate the panel discussion.
This event will be hosted on Zoom. Please register to receive the link to attend. Additionally, it will stream live on our YouTube channel.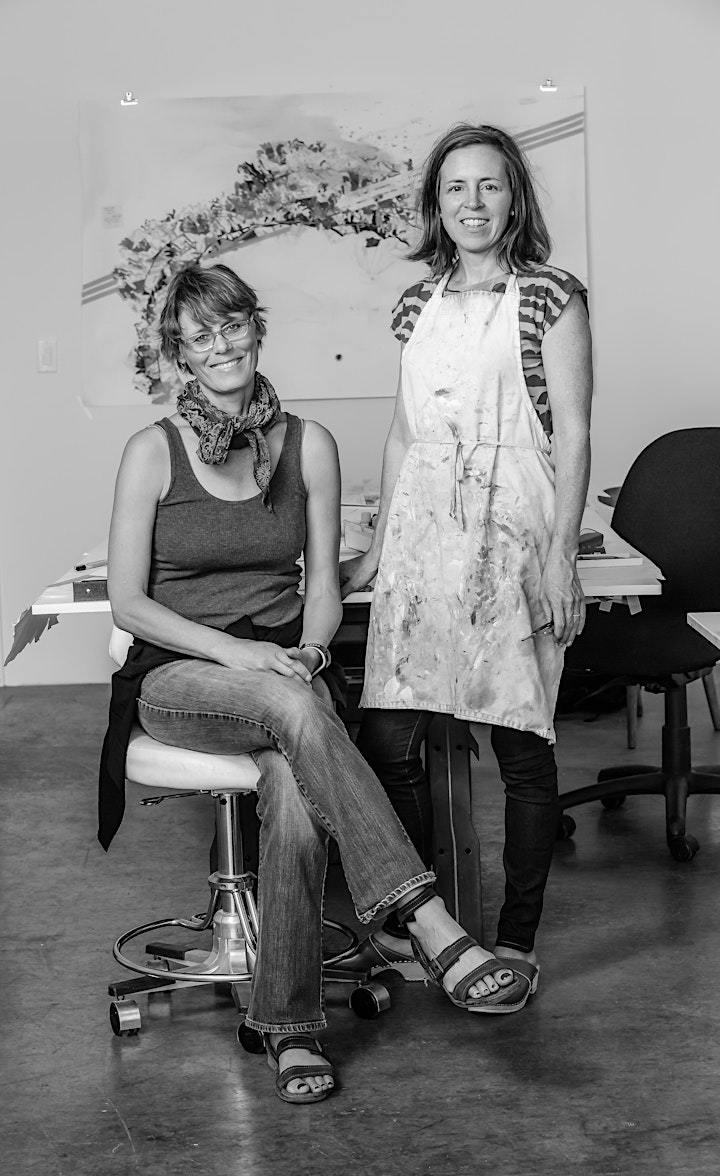 Hughen/Starkweather is the collaboration of San Francisco artists Jennifer Starkweather and Amanda Hughen, who have worked as a team since 2006. Together they create abstract artworks about specific topics or locations. Each project begins with intensive research, including maps, photographs, data, and interviews with community members. (More about their process here.) Similar to early cartographers, dependent on inconsistent tools and word-of-mouth information, the artists follow an unpredictable trail of information. The resulting artworks reinterpret complex narratives, creating new and unexpected forms. By allowing the artworks to resonate with the collected data without presenting it in a didactic way, the artists do not attempt to offer solutions or concrete information, but hope to prompt questions and new perspectives.
Hughen/Starkweather exhibits include the Asian Art Museum (SF), the Public Policy Institute of California (SF), University of San Francisco, and the Contemporary Jewish Museum (SF). Recent large-scale works include a commission by SFMOMA for a public work at the new Chase Center, and a commission to create a permanent public artwork embedded in the glass exterior and roof deck of the Union Square Central Subway Station, both in downtown San Francisco. Hughen received an MFA from UC Berkeley and has been an artist-in-residence at the DeYoung Museum of Art (CA), the Headlands Center for the Arts (CA), Oxbow (CA), and Yaddo (NY). Starkweather received an MFA from Tyler School of Art (PA) and has been an artist-in-residence at Ucross (WY), Skowhegan (ME), Oxbow (CA), and Ragdale (IL). Hughen/Starkweather is the recipient of a 2019 San Francisco Arts Commission Individual Artist Grant.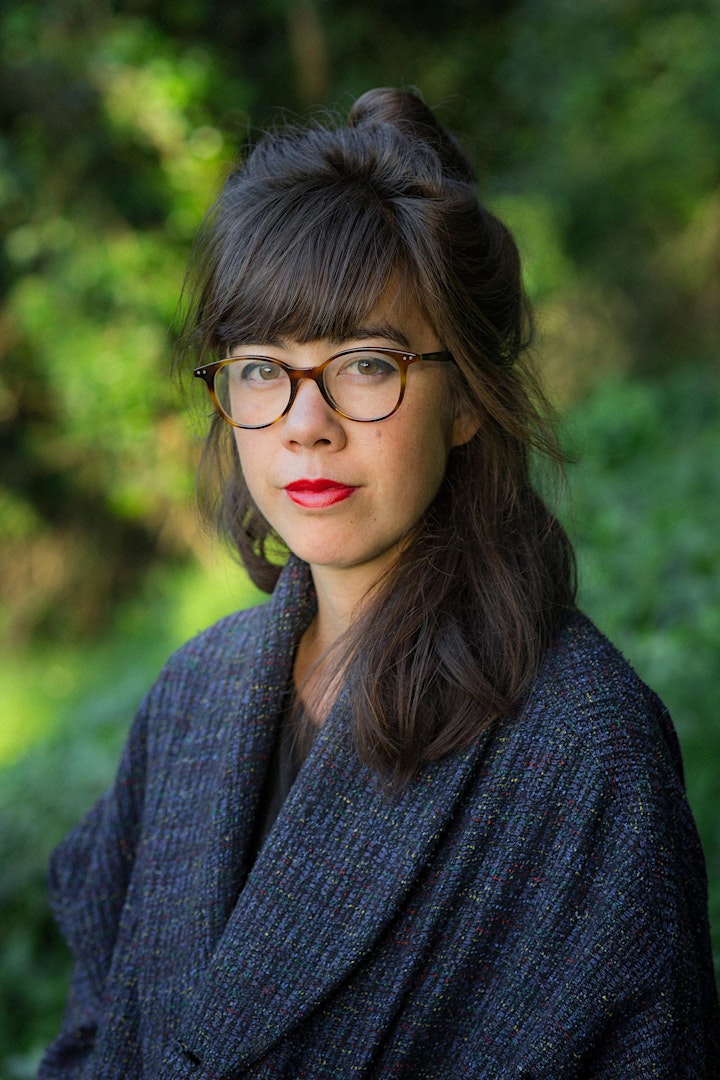 Jenny Odell is a multi-disciplinary artist and writer based in Oakland, California. Her work generally involves acts of close observation, whether it's birdwatching, collecting screen shots, or trying to parse bizarre forms of e-commerce. In one of her favorite projects, she created The Bureau of Suspended Objects, a searchable online archive of 200 objects salvaged from the San Francisco dump, each with photographs and painstaking research into its material, corporate, and manufacturing histories. She is compelled by the ways in which attention (or lack thereof) leads to consequential shifts in perception at the level of the everyday.
Her visual work has been exhibited at The Contemporary Jewish Museum, the New York Public Library, Ever Gold Projects, the Marjorie Barrick Museum (Las Vegas), Les Rencontres D'Arles, Fotomuseum Antwerpen, Fotomuseum Winterthur, La Gaîté Lyrique (Paris), the Lishui Photography Festival (China), the Pratt Manhattan Gallery, apexart (NY), East Wing (Dubai), and the Google headquarters. She has been an artist in residence at Recology SF (the dump), the San Francisco Planning Department, the Yerba Buena Center for the Arts, the Palo Alto Art Center, ODC Dance Center, Facebook, and the Internet Archive.
Her writing has appeared in the New York Times, New York Magazine, The Atlantic, The Washington Post, The Believer, The Paris Review, McSweeney's, SFMOMA's Open Space, The Creative Independent, and Sierra Magazine. Her NYT bestselling book, How to Do Nothing: Resisting the Attention Economy, was published by Melville House in 2019.
She is represented by Caroline Eisenmann (ce@goldinlit.com) at the Frances Goldin Literary Agency.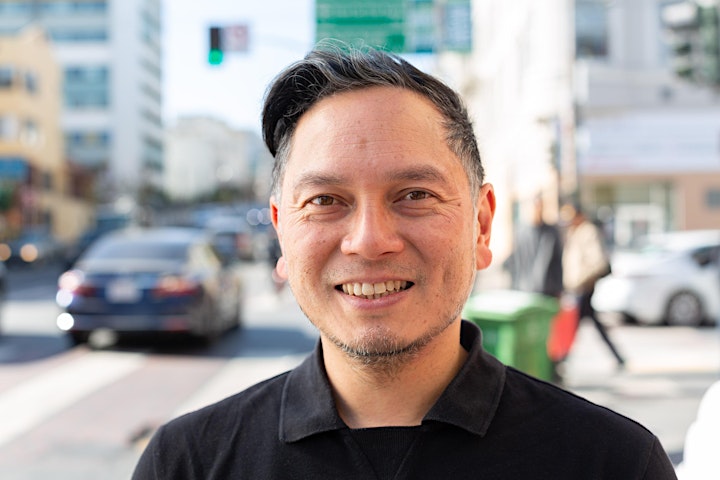 Michael Arcega is an interdisciplinary artist working primarily in sculpture and installation. His research-based work revolves largely around language and sociopolitical dynamics. Directly informed by Historic narratives, material significance, and geography, his subject matter deals with circumstances where power relations are unbalanced. His investigation of cultural markers are embedded in objects, food, architecture, visual lexicons, and vernacular languages.
Michael has a BFA from the San Francisco Art Institute and an MFA from Stanford University. His work has been exhibited at venues including the Asian Art Museum, Museum of Contemporary Art in San Diego, the de Young Museum in San Francisco, Yerba Buena Center for the Arts, the Orange County Museum of Art, The Contemporary Museum in Honolulu, the Museum of Fine Arts in Houston, Cue Arts Foundation, and the Asia Society in NY among many others.
Arcega's work has been discussed in publications including Art Forum, the New York Times, Art Practical, Art News, X-TRA, SF Chronicle, Artweek, Art Papers, and Flash Art among others. He is a recipient of an Artadia grant, Joan Mitchell MFA Award, Murphy Cadogan Fine Arts Fellowship, among others. He has been an Artist in Residence at the 18th Street Art Center, Montalvo Arts Center, Headlands Center for the Arts, the Fountainhead Residency, Artadia Residency at ISCP, Bemis Center for Contemporary Art, Al Riwak Art Space in Bahrain, and the Recology Artist Residency Program. He was awarded a 2012 Guggenheim Fellowship in Fine Arts.
Michael was born in Manila, Philippines, and migrated to the Los Angeles area at ten years of age. He relocated to San Francisco to attend college. He currently lives and works in San Francisco, California where he is an Associate Professor at San Francisco State University.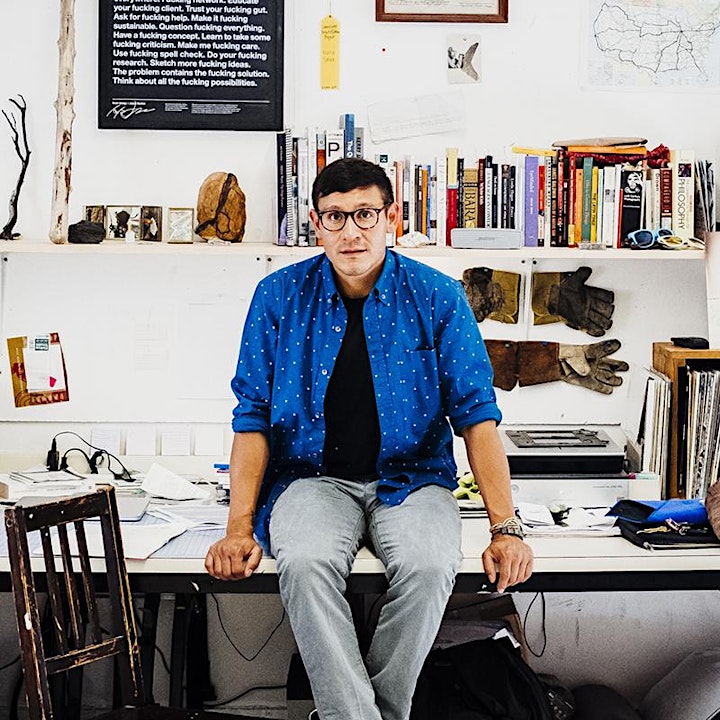 Moderator, Victor Yañez-Lazcano, is an artist based in Berkeley, California. Since 2009, his practice has utilized photography, sculpture, performance and installation to explore the formation of his family's identity as it transitions from immigrants to first, second and third-generation Mexican Americans. He received his MFA from Stanford University and his BFA from Columbia College Chicago. While in Chicago he balanced a freelance career in both commercial and fine art photography. During this time, he worked as an arts educator through the Museum of Contemporary Photography Picture Me program and Columbia College's Project AIM (Arts Integration and Mentorship). In 2012, Yañez-Lazcano helped co-found LATITUDE, a non-profit community digital lab for photographers in Chicago. His work has been exhibited at numerous spaces including Patricia Sweetow Gallery (San Francisco), Royal Nonesuch Gallery (Oakland), Natalie & James Thompson Art Gallery (San Jose), Alibi Fine Art Gallery (Chicago), as well as Mind/Matter Gallery (Rochester) and Aviary Gallery (Boston). Past residencies include Recology AIR (San Francisco), SOMA Summer (Mexico City), The Industry of the Ordinary's Summer School Residency (Chicago), and ACRE (Stueben,WI).
Related Events