"Transcendence" the art of mystical experiences
September 28 @ 6:30 pm

-

7:45 pm

BST
Event Navigation
As London's foremost forum for pioneering media arts, we present Transcendence, an online event in collaboration with National Gallery x
Curator Art in Flux: Maria Almena
NG Hostess: Ayla Lepine
Speakers: Maria Almena (Kimatica studio) | Katherine Templar-Lewis (Kinda studios) Maja Petric (University of Washington) | Carl Hayden Smith (Ravensbourne University)
Art in Flux presents "Transcendence" the art of mystical experiences, in collaborating with The National Gallery x and supported by the Arts Council England. An online event curated by Maria Almena exploring the art behind mystical experiences, correlating the way that traditional art has portrayed these type of experiences and how contemporary media artists are doing it now.
"Transcendence" will include a research launch, talks and a panel discussion, inviting key media artists and scientists to present their work exploring the religious, mystical, psychedelic and sublime experiences. Intending to reconnect audiences with these "spiritual" practices that are so intrinsic to human existence, and are lacking in our Western society, but can play a key role in our society's recovery. Maria's view of spirituality is what we might call 'connectedness, in one's relationship to the world, to the self and to others.
Join us for an evening of existential enquiry, allowing art to be an activator for social and emotional transformation through the creation of transcendental art experiences to enhance human interconnectedness.
Image: Kimatica studio "Multiverse Divinations"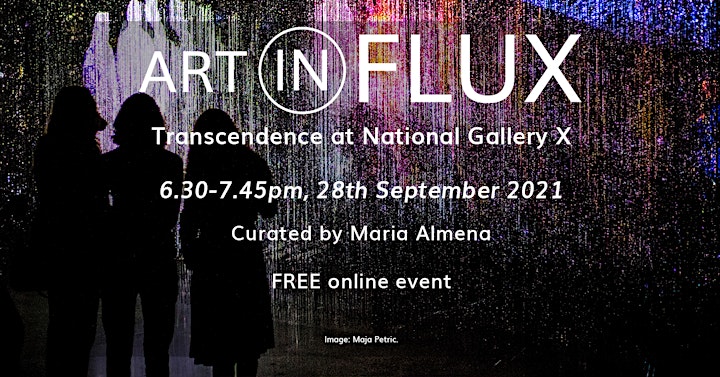 Related Events