The World of Music Sync
July 10 @ 12:00 pm

-

1:30 pm

EDT
Learn all about the music sync process and about how to land your music in tv, film and advertising!
This event is sponsored by Finessed Media, Inc. and hosted by Jenna Soliman.
RSVP to attend.
—
Are you an artist trying to land your music in tv, film, and advertising? Do you want to get your songs in front of music supervisors and sync agents but don't know where to start?
This Saturday, we will be speaking with a panel of professionals from the sync and supervision world about how to do just that! We will discuss sync and supervision from a variety of perspectives in order to understand all of the relationships involved in the sync process. Following the Q+A, we will host a listening session with the opportunity for artists to get feedback from our panelists on the sync potential of their music.
To be considered for music play in the listening session, artists must submit one song LINK by Friday 7/9 at 12pm ET with subject line "SATURDAY SUBMISSION" to info@finessed.media for our team to screen your music for relevancy to audience, quality, and how beneficial the feedback will be. If your submission is not accepted, you will receive a full refund. Submissions that are accepted will have 1:30 to 2 min of their song played in front of the audience.
Must be a Finessed Media VIP Career Development member or purchase a SUBMISSION REVIEW ticket for consideration.
Obtain membership here.
—————–
Agenda:
12 – 12:10pm ET Introductions
12:10 – 12:45pm ET Music Sync and Supervision Panel
12:45 – 1pm ET Q+A with Zoom Audience
1 – 1:30pm ET Listening Session
—————–
Ajani Griffith, is a songwriter, music supervisor, and content producer. As a marketing major during his undergrad in college, Ajani spent time between school and traveling to different cities to pursue his musical aspirations. Nevertheless, while in college he got to work with Latin Grammy-nominated producer Fredy Camelo, most noted for the hit "Dia Tras Dia" performed by Andres Cepeda and has been taught first hand by platinum-selling and Grammy Nominated producer Ill Factor at SAE production courses. After finishing SAE Institute he took on new skills in video production, music supervision, and filmmaking. He most recently was a music supervisor for the Oscar-contending film "The Power of Movement.
Merging all his skills in marketing and multimedia, Ajani aims to help artists tell their stories in various ways through his company, Ajani Media. His unique experience of living between Latin America and the United States in the last nineteen years has given him the enthusiasm to look into working with Latin pop music.
—
Angela McCrae, is a creative strategist and entrepreneur with over 20 years of experience in media, entertainment, and championing diversity. Currently, her career sits at the intersection of digital content development and documentary engagement campaigns. A graduate of Morgan State University in Baltimore, MD, Angela values mentorship and has taught television & video production at the Baltimore School for the Arts and Connecticut School of Broadcasting. During her 6+ years at NBCUniversal, she's won the Gem Award for excellence and leadership, as an advocate for diversity and inclusion launching the company's first Young Professionals Network in Los Angeles.
Angela's pivot from broadcast news to entertainment began with her working on projects with Carlos Santana, Shakira, McDonald's, Miller Lite and others. She later began producing branded digital content and live activations for automotive campaigns. As a creative strategist, she's developed communications and digital campaigns for three PBS documentaries, and as the strategic communications consultant at Firelight Media, Angela helped to lead record-breaking multiplatform initiatives for award-winning documentaries.
Her directorial debut short film #WhereIsBeauty, was been nominated for two awards while opening the 2017 Cannes Pan African International Film Festival in France. Most recently, Angela launched the wine and culture brand, Uncorked & Cultured, a media company which serves as a content, marketing and engagement solution to the inequitable relationship between the global luxury wine and travel industries with BIPOC consumers.
—
Evan Stein, is the owner of Experience Music Group, a company which he founded along with business partner Martin Weiner in 2003. Experience Music Group is a boutique music licensing, branding and artist management agency that specializes in matching up-and-coming indie artists with brands as well as creatives in film, television and advertising. Offering a 'one-stop' shop to provide pre-cleared content for Film, TV and new media, Experience Music Group is one of the cornerstones of the music licensing industry, having secured over 1000 licenses including placements in television, movies, and commercials.
Over this most recent chapter of his career, Stein's Communications degree from Boston University has served him well as he's frequently invited to share his perspective on the state of the industry for publications, podcasts and conferences. In addition to consulting and management, he dipped firsthand into being a curator, establishing a popular series of Experience Music Group branded Playlists for Spotify. He also Music Supervised and Executive Produced the soundtrack for the feature film GBF, which won the Award for Best Soundtrack at the Filmout Festival in San Diego and was released by Lakeshore Record
—
Jared "Deraj" Wells, is a hiphop artist, producer, and sync songwriter. Deraj's personal style and artwork compliment his music, driven by his background as a brand strategist. It was actually his arts background that landed him a job as art director for Reflection Music Group. When the label learned of his rap skills, the artist who began rapping at nine years old was offered a spot on the roster. The DMV-raised, Orlando-based performer released several top performing songs with over 2.5 million Spotify streams. However, even with this label success, Deraj decided to transition to fully independent to begin his journey into songwriting for Tv & Film.
His unique, well received sound has resulted in features on national media outlets such as Call Of Duty Mobile, Amazon, Facebook, NBC, ABC, and more. His achievements stress the importance of artists being bold enough to find and develop their own unique voices, ultimately helping to advance the culture.
—
Toby Williams, is a music supervisor at Leland Music in London. He sources and creates music for Film, TV and Advertising. Recent commercial highlights include Samsung's 'Inspired By A True Photo', Aviva 'It Takes Aviva' and John Lewis & Waitrose Partnership 'Give A Little Love'. Recent film / TV credits include Top Boy and The One (both Netflix) and Kevin Macdonald's 'Life In A Day 2020'.
—————–
Finessed Media is a New York City based start-up focused on developing content in all things music entrepreneurship and creation. The company was founded in January 2020 with the mission to provide resources for a worldwide audience interested in making it in the music industry in any capacity.
Our contributors spotlight music and stories of artists, A&R reps, DJs, music tech executives, radio hosts, and more to speak on their experiences and share insight for others to learn from. These stories are provided via videos, online lessons, news updates, and events.
The Finessed community has grown into a global audience for its work in promoting all genres and for providing a platform for all aspiring music industry entrepreneurs.
Past events can be viewed below or on YouTube at https://www.youtube.com/channel/UCFG9Wwo4NzSfXJlxT_CYt6g?
Join our community at Finessed Media.
—————–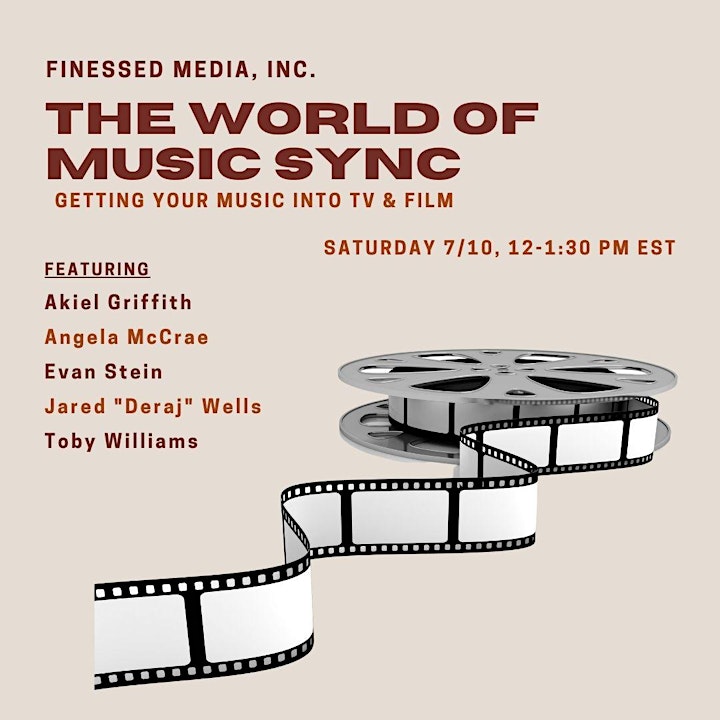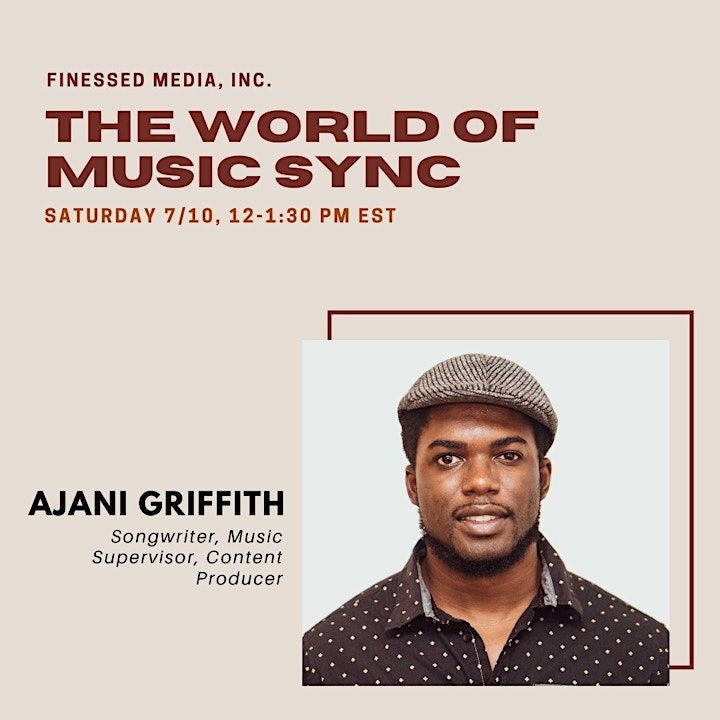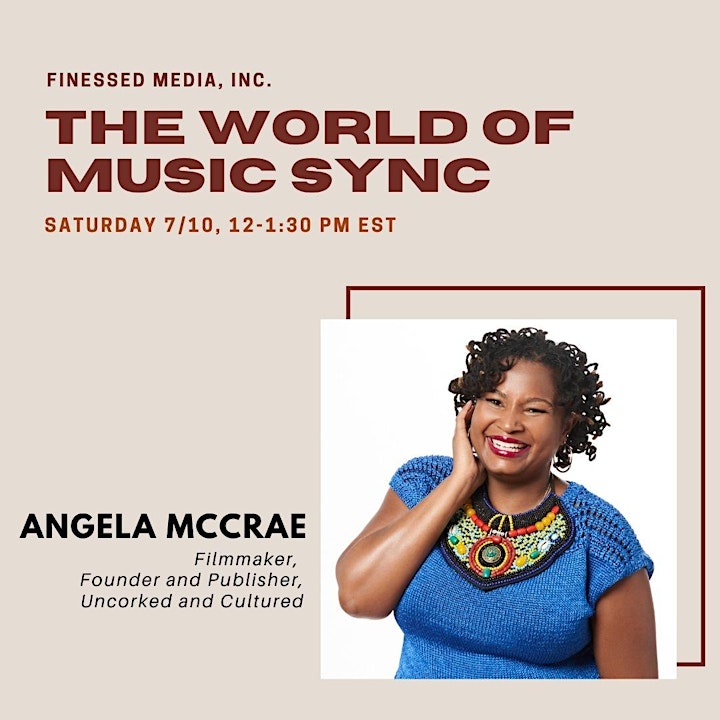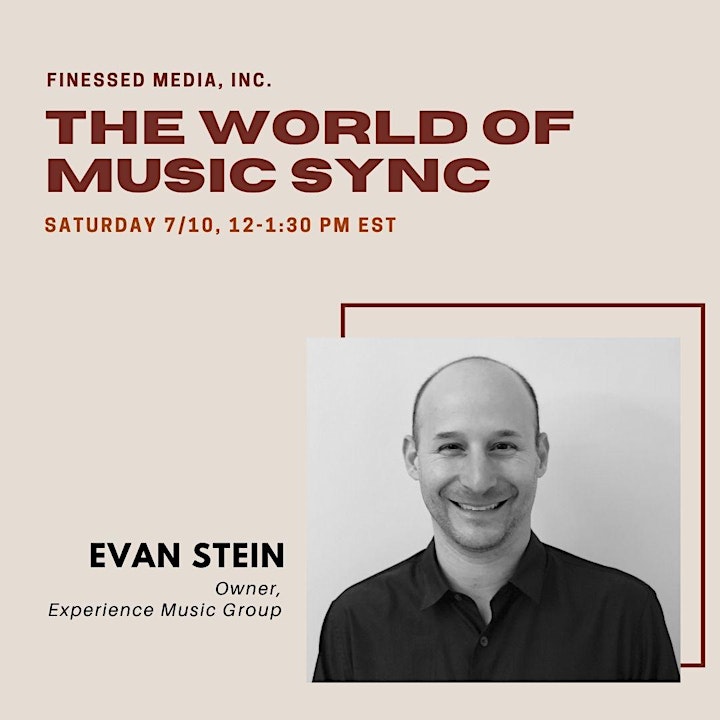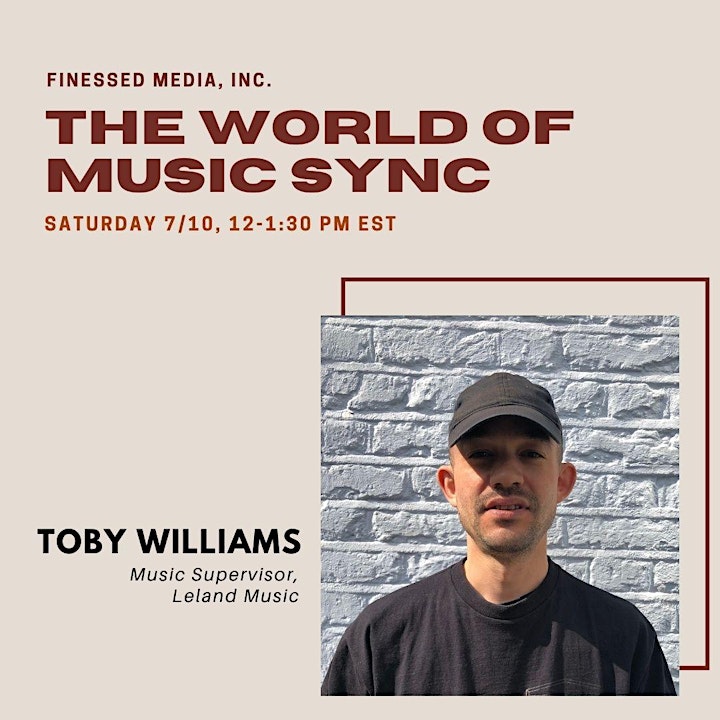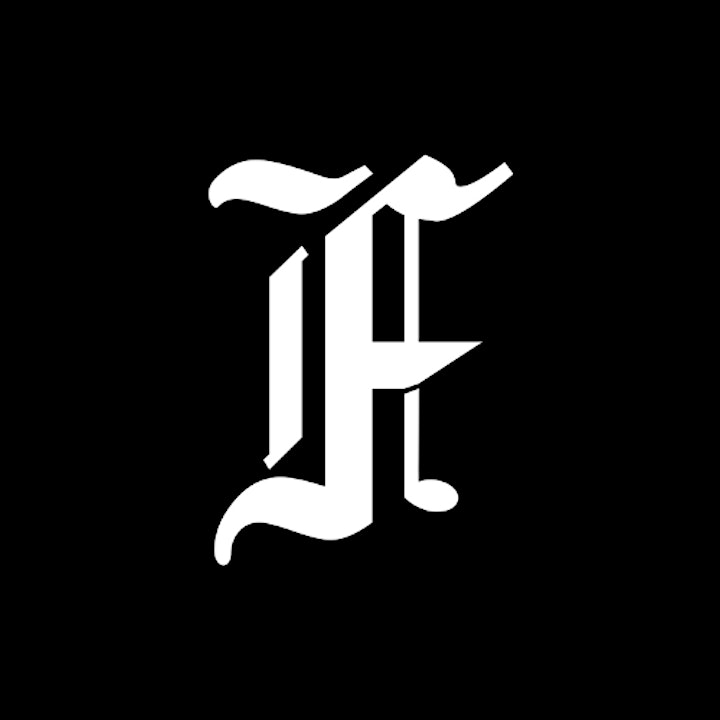 Related Events