Reduce Food Waste and Ferment Foods
October 1 @ 5:30 pm

-

6:30 pm

PDT
Event Navigation
World WEAver Salon Series on food preservation and fermentation
Join Women's Earth Alliance (WEA) for a DIY food preservation workshop led by Audria Evelinn, Founder of Little Spoons Farm and WEA Indonesia Accelerator Alum. This is a hands-on workshop focused on food preservation and food security solutions emerging in light of the COVID-19 pandemic. Audria will teach various methods to preserve fresh food at home with minimal resources. She will share her expertise in food preservation and building local food security. This workshop will highlight ways that community-driven food security efforts can ensure healthy communities globally.
WEA is inviting people to participate in various Call to Actions that deepen your knowledge and offer ways you can have a broader impact by addressing food security issues in your area, such as:
Volunteer for a shift or contribute to your local food bank and its food security measures.
Volunteer at a community garden and learn about regenerative agriculture and local food security efforts
Host a DIY Fermentation event with neighbors and friends and share how to reduce food waste, ferment and preserve food
Sign up for a CSA and/or commit to buying local foods
The World WEAver Salon Series supports critical grassroots women leaders and environmental justice solutions through dynamic digital engagement in the wake of COVID-19 and national protests demanding racial justice.
This event will focus on how preserving the foods we have readily available helps minimize food waste and food loss. It will highlight issues of food insecurity, especially during COVID-19, and how we can focus on health and immunity through food preservation.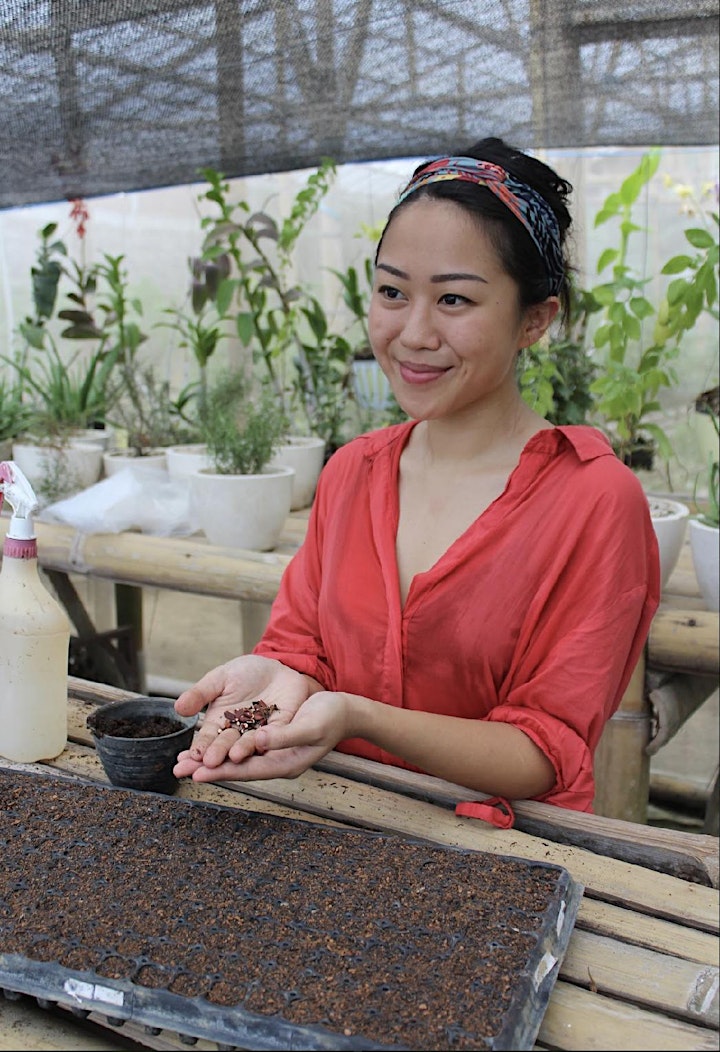 Audria Evelinn is striving to improve Indonesia's local food system by reconciling the connection between farmers and consumers. Her work involves empowering community-based agriculture programs and enacting hands-on education programs for individuals and communities. With her educational background in urban and agricultural sustainability, Audria created Little Spoon Farm, a greenhouse vegetable farm in Bali, and designed an online platform for direct harvest orders. She also focuses on supporting local farmers to adopt regenerative growing practices. From her farm, she both shares sustainable crop growing methods, and facilitates a connection between local farmers and consumers. In addition to working towards a more cohesive local food system, she is also hoping to increase economic benefits for local farmers whose practices are organic and eco-friendly.
Related Events