Reading the Art World
September 14 @ 1:00 pm

-

2:00 pm

EDT
Reading the Art World with Megan Fox Kelly Presents:
Georgina Adam author of The Rise and Rise of the Private Art Museum
Join Megan Fox Kelly on Tuesday, September 14 at 1pm ET as she interviews veteran arts journalist Georgina Adam, author The Rise and Rise of the Private Art Museum for the next installment of Reading the Art World, an interview series and podcast with leading art world authors.
Publishing September 30, The Rise and Rise of the Private Art Museum is a fascinating investigation by Adam into the global proliferation of the private museum in the 21st century and its implications for society and the arts. As private museums have been accused of being tax-evading vanity projects or 'tombs for trophies,' Adam argues the picture is far more complex and nuanced.
Georgina Adam is a journalist and author who has covered the global art market for over 30 years. She is a contributor to the Financial Times and art market editor-at-large for The Art Newspaper. She is a member of the International Association of Art Critics and The International Association of Art Market Studies, and is chair of the membership committee of Cromwell Place; her other books are Big Bucks, the explosion of the art market in the 21st century (Lund Humphries, 2014) and Dark Side of the Boom, the excesses of the art market in the 21st century (Lund Humphries, 2018).
Megan Fox Kelly is a professional art advisor and book lover who builds and manages collections for an international mix of individuals, museums, estates and foundations. She is founder of Megan Fox Kelly Art Advisory and currently serves as President of the Association of Professional Art Advisors, with a specialization in Post War and Contemporary Art. www.meganfoxkelly.com
The virtual conversation will consist of a 30-minute interview followed by a 15-minute Q&A session. If you are unable to attend, please stay tuned for the forthcoming podcast edition, available on all major hosting platforms.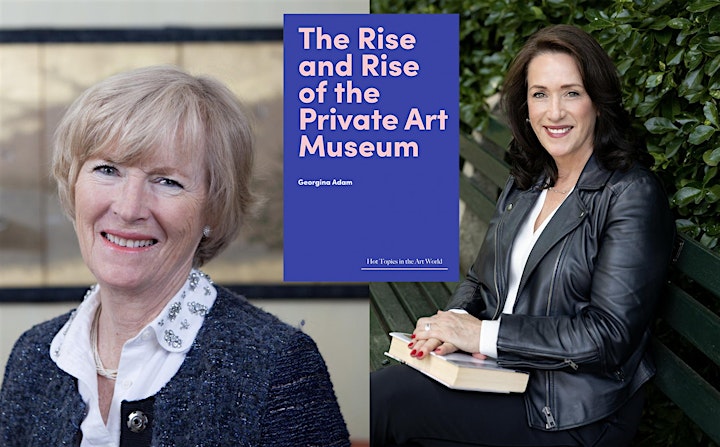 Related Events