Mocktails and Conversation: Virtual Mixology Class
May 1 @ 4:00 pm

-

6:00 pm

PDT
Event Navigation
Enjoy an Engaging Lesson about Mocktails, Culture, and History with a focus on Sisterhood
Delta Sigma Theta Sorority, Inc. LVAC Mocktails and Conversations
Sunday, May1, 2022 4pm Pacific (7pm Eastern)
Sisterhood is a wonderful thing! Sharing, create memories, laughing, supporting, and hanging
out with our Sisters and Sisterfriends! We love opportunities to get together and have fun even
across the globe. Join us for this fun virtual event (via Zoom) of creating Mocktails. If you love
getting your creative juices flowing, creating beautiful and tasty masterpieces at home, this is for
you!
The event features 3 signature mocktails created just for us!!! Learn about the rich history,
cultural relevance and roots of the ingredients and items used, focused on Sisterhood and deep
connections. Get detailed instruction about how to prep and mix these tasty drinks. Although
these are Mocktails, get insight into options for alternate ingredients should you decide to make
them "cocktails" in the future. Join us for a fabulous evening making beverages that you will be
sure to use in Sister gatherings for years to come!
Virtual Mixology Class Includes:
 Class of 60 minutes
 3 exciting mocktails to co-create
 grocery list **
 list of tools needed**
 the recipes
 tips on additional options for ingredients
 Insight about the history, cultural significance, and Sisterhood relevant to the
ingredients and items used
**many items you may already have at home!
During Registration, provide your email and phone number. After Registration, the
following will be emailed:
 List of ingredients needed
 List of any tools needed
 the recipes for each or our 3 Signature drinks
 zoom link to attend the event (please do not share)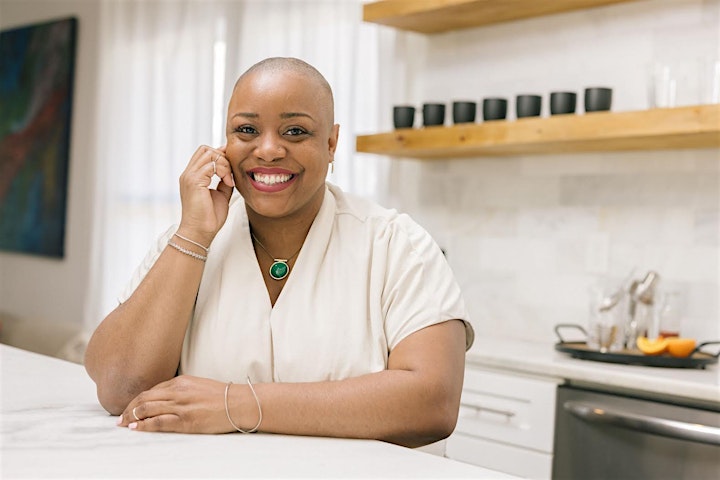 Tiffanie Barriere "The Drinking Coach"
https://www.thedrinkingcoach.com/
An influencer & educator, awarded some of the beverage industry's highest honors, a leader
(e.g. on the James Beard Beverage Advisory Board), featured in a range of publications (e.g.
Essence, Forbes, Southern Living), and a public historian speaking at such venues as Southern
Foodways Symposium, and the Soul Summit.
Related Events