MMM Summit (Music Meets Metaverse)
July 19 @ 8:00 am

-

2:00 pm

PDT
Event Navigation
Join us as we gather, discuss and discover the music ecosystem and what role the Metaverse holds within it.
MMM: Music Meets Metaverse
July 19th, 2022
Areas we seek to cover and more
1. Humanity: What role does the Metaverse play in bringing fans even closer together?
2. Virtual Worlds and the Expression of Voices Within
3. Artists Sustainability
4. The Future of Record Labels
5. The Music Ecosystem of the Metaverse
6. How will music evolve in the Metaverse?
7. Accessibility in Music
8. Music training and education
9. Music Healing
10. The Nature of Global Fandom
11. The Power of Spatial Audio
12. The Future of Live Performances
13. Merch for Good: The NFT
14. The new way of viewing music events from different states of view; will everyone have the opportunity?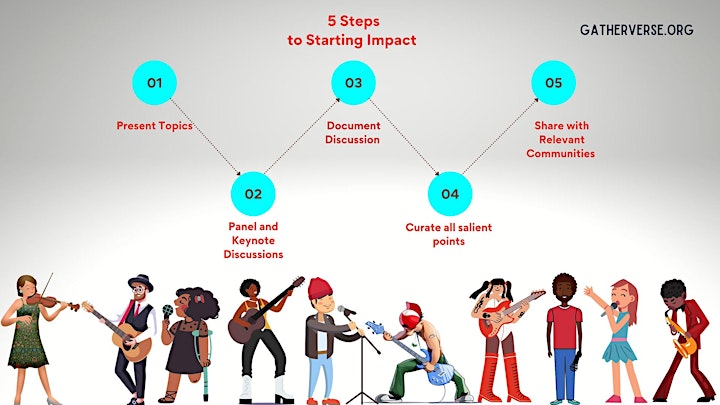 MMM Objectives
1. To gain a basic understanding of Music in the Metaverse
2. To learn the significance of a Humanity-First approach towards the influence and the power of creativity in the Metaverse
3. To get acquainted with dialogue and community of the Music ecosystem in the Metaverse
Hear from global experts as they collectively define Music in the Metaverse, it's elements and the importance of a "Humanity first" approach towards building it.
Join in on global expressions of Music Meets Metaverse
May our gather be well.

Related Events