Legal Pride 2021 | The Past, Present, and Future of LGBT+ Rights
June 16 @ 5:00 pm

-

7:00 pm

BST
Legal Pride 2021 | The Past, Present, and Future of LGBT+ Rights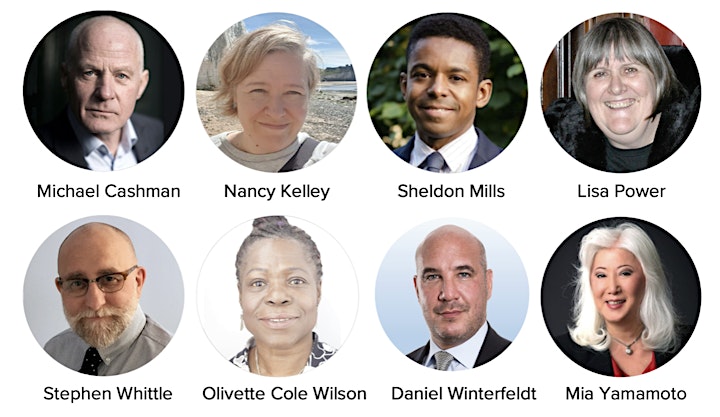 Please join us for a very special part of our Legal Pride 2021 celebration where we explore the past, the present, and the future of LGBT+ rights and activism in the United Kingdom and across the globe.
We will kick off with a panel of intersectional icons who were seminal in the birth of modern LGBT+ rights and activism, including founders of Stonewall here in the United Kingdom as well as trans leaders from the United States and the United Kingdom. Each of the speakers will talk about their personal journey, as well as their contributions to LGBT+ equality and activism. We will also explore what activism means to them and how we can each play our own role as allies to each other within the LGBT+ community.
We will then have a fireside chat with the Chief Executive and Chair of Stonewall to discuss their newly unveiled strategy, Free to Be (2021-2025), encompassing the present state of the LGBT+ rights as well as looking towards the future.
The panel and the fireside chat will be followed by a Q&A session with all of our speakers. This is a once in a lifetime event and not to be missed!
Speakers:
Olivette Cole Wilson, Founder, Stonewall; Counsellor; LGBT+ Family Expert, Barnardos; Actress
Lisa Power MBE, Founder, Stonewall; Sexual Health Expert; LGBT+ Activist
Mia Yamamoto, Lawyer; Civil Rights, LGBT+ and Trans Activist
Professor Stephen Whittle OBE, Professor of Equalities Law, Manchester Metropolitan University; LGBT+ and Trans Activist
Michael Cashman CBE, Founder, Stonewall; Member of House of Lords; Actor; LGBT+ Activist
Nancy Kelley, Chief Executive, Stonewall
Sheldon Mills, Chair, Stonewall; Executive Director, FCA; Co-Lead Race & Ethnicity Network, InterLaw Diversity Forum
Daniel Winterfeldt QC (Hon), Founder & Chair, InterLaw Diversity Forum; General Counsel EMEA and Asia, Jefferies (Moderator)
Fundraiser for Stonewall
As part of this event and our Legal Pride 2021 we will be fundraising for Stonewall by doing an online raffle. For every £5 donated HERE we will give you an entry into our raffle where you can win from the following prizes.
(Please show your name when making the donation and remember to email us at admin@interlawdiversityforum.org to let us know how much you've donated!)
GRAND PRIZE: Two (2) Tickets to "Hamlet" with Ian McKellen at Theatre Royal Windsor (1)
Copy of "One of Them" Hardcover memoir signed by Michael Cashman (5)
Copy of "Rebel Ideas" Hardcover signed by Matthew Syed (10)
Copy of "It Takes Blook and Guts" hardcover signed by Skin (5)
DVD of "Playing the Part" documentary signed by Ian McKellen (1)
CD of "Disco" signed by Kylie Minogue (1)
*Please sign up by clicking on the Register button. You will receive the Zoom webinar link and joining details via e-mail the day before the event.*
Thanks to our virtual host, Addleshaw Goddard, for supporting this webinar.

Related Events