Hella Healing: How to heal from burn out
June 1 @ 12:00 pm

-

1:00 pm

PDT
Do you find yourself feeling burned out and not knowing what to do about it?
Part 10 of Leaders Forum 2022, a virtual academy for outsiders who want a seat at the table. Register for other events here >
Do you find yourself feeling burned out and not knowing what to do about it? Sometimes, we get so caught up with work, school, and activism that we forget to listen to the stress signs from our bodies. This is particularly true for those of us who are BIPOC, first generation, and LGBTQ professionals—in addition to over-extending ourselves in order to "fit in" are also the product of generational race, gender, and sex-based trauma.
At a time when so many of us are looking to heal and manage stress, this workshop will teach individuals how to better identify signs of burnout within yourself and develop a practice of healing your trauma.
*presented in partnership with Hella Social Impact. All registrant information will be kept confidential between ChangeLawyers and Hella Social Impact.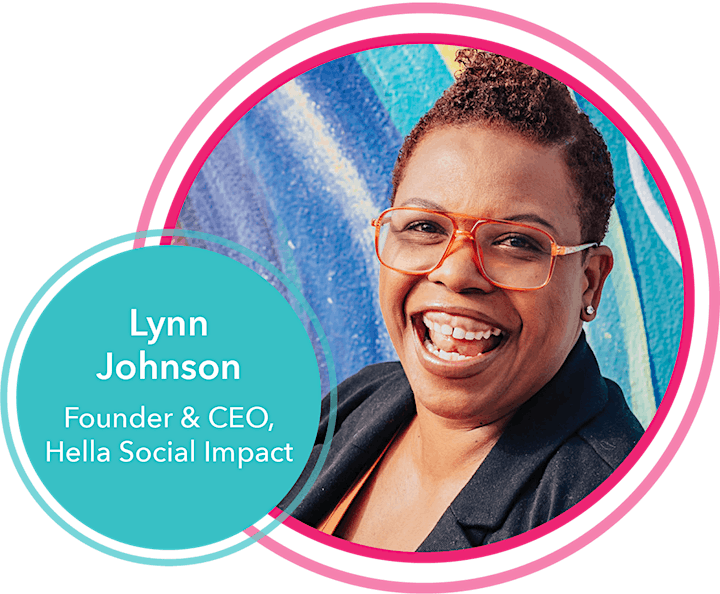 Since the end of the last century, Lynn has worked at the intersection of social impact, entrepreneurship, and arts + media. She has founded and successfully led several social ventures dedicated to storytelling through the lens of gender and racial justice; including Spotlight: Girls and Oakland Freedom Theater— a first-of-its kind ensemble of actors, musicians and expert facilitators utilizing art and empathy to dismantle systems of oppression.
Lynn is a highly sought-after speaker and leader in the certified B Corp community and has appeared on the stages of SOCAP, Social Venture Circle, SVI Women, Lean StartUp Week, and Wisdom 2.0. Her work has been recognized and supported by SheEO, the Force for Good Fund, and Ashoka Changemakers. Lynn was the 2017 winner of The Pitch competition presented by SheKnows Media at the BlogHer conference in Orlando, FL.
As Founder and CEO of Hella Social Impact, Lynn is focused on helping businesses show up for racial justice authentically and impactfully. She believes her main job is to help today's leaders access the courage and imagination needed to reshape our economy for the good of all people.
Based in Oakland, CA since 2006, Lynn and her wife currently reside in Albuquerque, NM where their tween, neurodivergent daughter is receiving residential care. When not working, Lynn enjoys living room karaoke, mixing up new cocktail recipes, and walking along the Rio Grande.
Related Events