Drop the Disorder poetry evening
July 21 @ 6:30 pm

-

8:30 pm

BST
Join us for another evening of challenging the culture of diagnosis and disorder through poetry and spoken word.
'A poet's work is to name the unnameable, to point at frauds, to take sides, start arguments, shape the world and stop it from going to sleep.'
Salman Rushdie
'Poetry is the lifeblood of rebellion, revolution, and the raising of consciousness.'
Alice Walker
This drop the disorder poetry evening is brought to you by A Disorder 4 Everyone and supported by Onlinevents.
Poetry and spoken word have played a major part in the A Disorder for Everyone events since the first one in October 2016.
This will be our 7th online poetry event.
Please note this is not an open mic night.
The line-up includes some of our regular AD4E performers and plenty of new voices too. There will also be some more performances of poems that feature in the book 'We are the Change-Makers – poems supporting Drop the Disorder!
This is a donation only event with a minimum fee of £1 to maximise accessibility. Please make a donation based on what you can afford.
From past feedback it's apparent that the poetry evenings are experienced not only an opportunity to hear exceptional pieces of resistance from allies but also as a way for us to come together and feel the collective support and solidarity that is so crucial.
Hope to see you there,
Jo Watson, Lucy Johnstone & John Wilson
'We are the Change-makers' -poems supporting Drop the Disorder was published in September 2020 and can be ordered here
https://www.pccs-books.co.uk/products/we-are-the-change-makers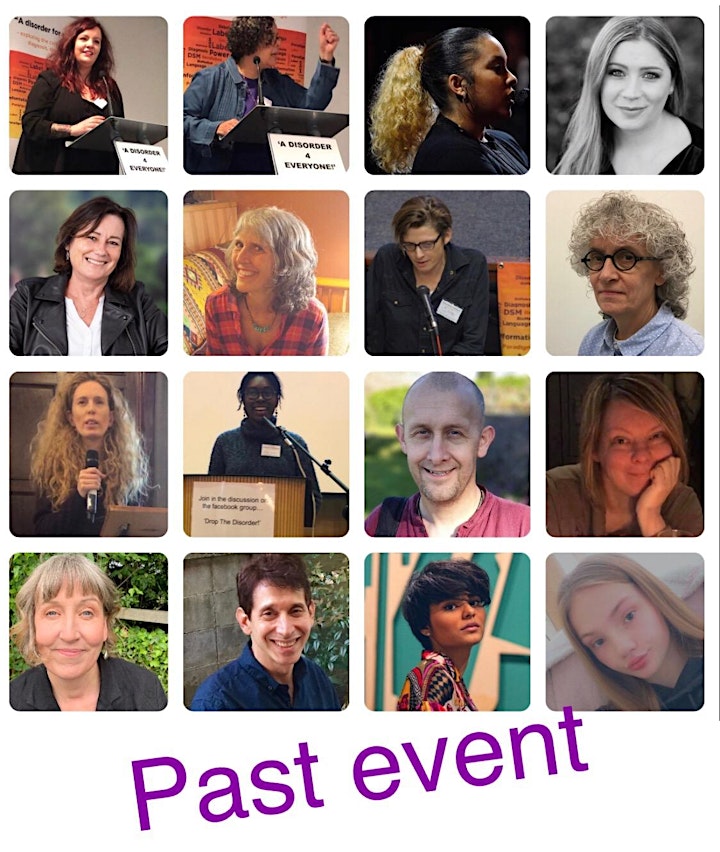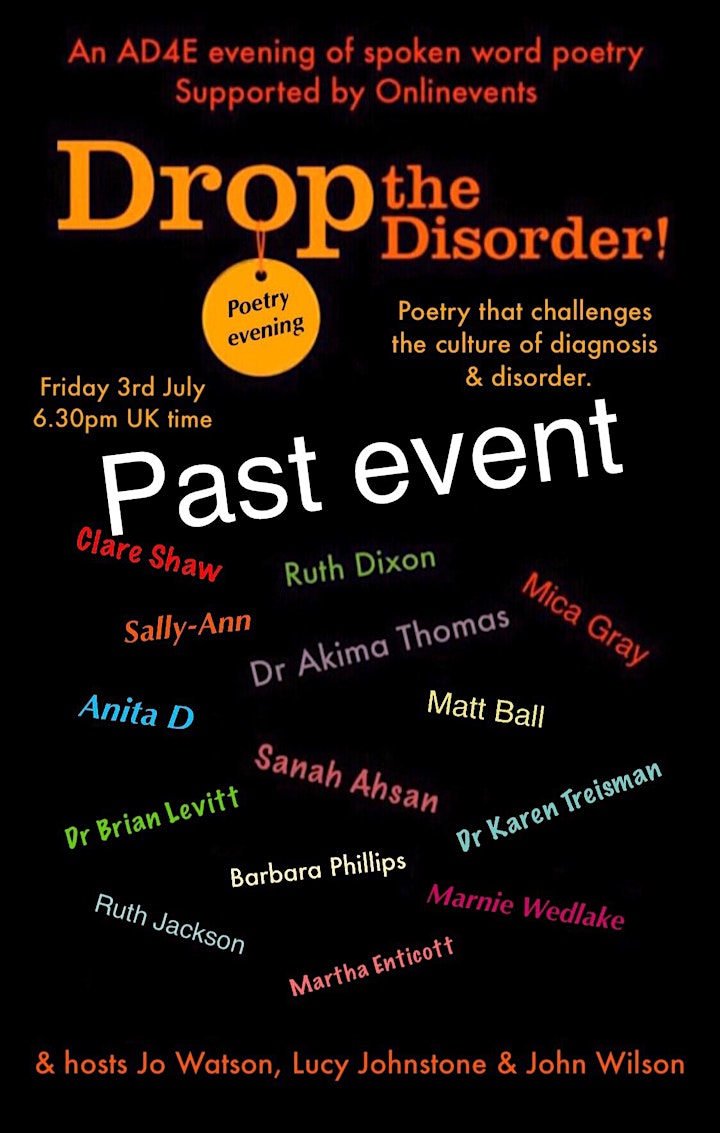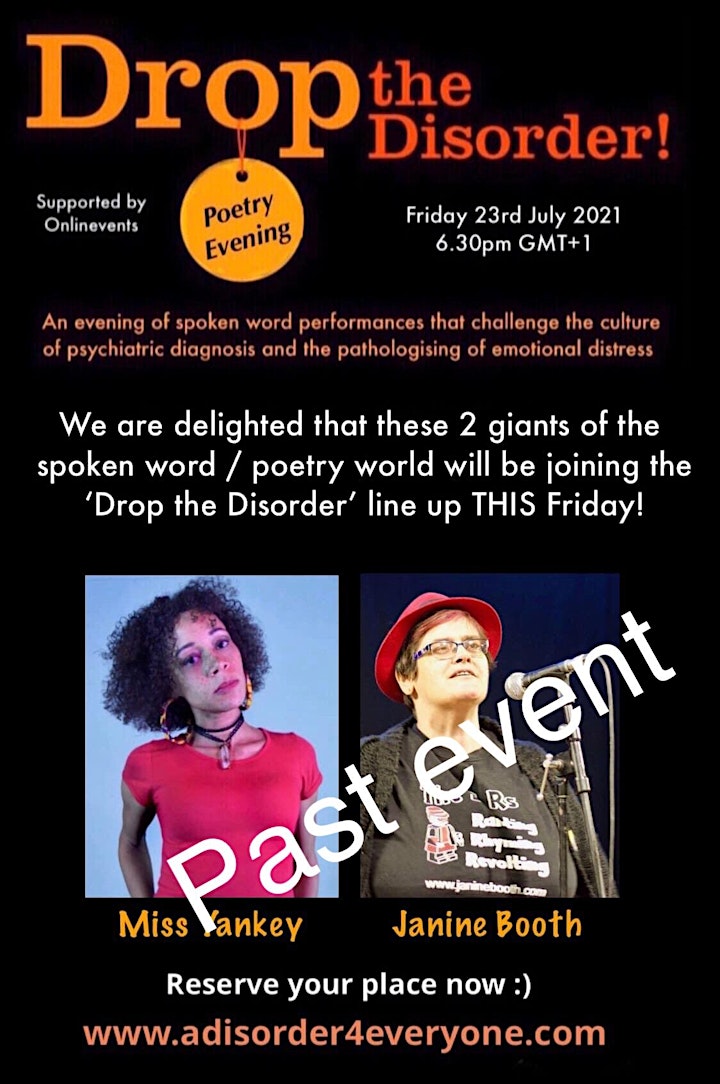 Related Events