Drawing Spirit Portraits Beginners – Draw Faces (L2)
July 23 @ 12:00 pm

-

3:00 pm

BST
Level 2 – Beginners/Novices – Drawing The Facial Expressions and Technical Portraits
Welcome to the Spirit Portraiture Workshop
————————————————————-
Held on Zoom, students worldwide can join and learn how to draw spirit portraiture and faces of the discarnate spirit communicators. There are levels of training, and the skills you learn will help grow your confidence in drawing and communicating with Spirit.
A four-stage level course to teach you how to draw spirit portraits with real-looking life-like faces. Level 1, an introduction, Level 2, the first drawing steps; Level 3, freestyle portraits; and Level 4, speaking and drawing simultaneously.
Step-by-step teaching so each student follows the process quickly. Book all levels for a small discount or individually to suit your skill set. Even if a repeat student, there is always something new to discover and learn at each level.
————————————————————-
Level 1 – Complete Beginners
Level 2 – Beginners/Novices
Level 3 – Novices/Lower Intermediates
Level 4 – Intermediates
One Month Mentorship – Private 1:1 Mixed level
————————————————————-
Taster workshops allow you to explore your ability level and learn new techniques and steps to help you find more confidence in your drawing ability.
Choose the level you feel you are at and book today; however, it is recommended to do all levels to help you gain some nuggets of information you may not already know.
Unless your drawing is almost photographic (like hyper-realism), a spirit drawing will need to be of a certain standard so that when shown to the audience or recipient, they can 'see the resemblance of their loved one' in your sketch. If you are at the level of a 'toddlers' facial drawing (don't worry, we all start that way), then going public with live demonstrations may not present your art ability in the best light.
————————————————————-
YOU WILL LEARN
L1 – SPIRIT ART PRE-RECORDING PRESENTATION
L2 – DRAWING THE FACIAL EXPRESSIONS AND TECHNICAL PORTRAITS
L3 – DRAWING FREEHAND PORTRAITS
L4- SPIRIT PORTRAITS AND MEDIUMSHIP COMBINATION
AND MORE
I suggest to students until you can combine a good level of mediumship and portraiture, stay within the training of the groups behind the curtains and nurture your skill. Some untrained teachers may encourage their students to advertise publicly. Still, again when we work on behalf of Spirit we ought to neuture or skill so we can bring the information the recipient will need for proof of the survival of their loved ones.
————————————————————-
COURSE DETAILS
Introduction Presentation
Students Activities
Doors open 20 mins before each session
————————————————————-
Tutor: Anne-Marie Bond TAP.Dip DSNU
————————————————————-
NO refunds are offered so please ensure you can make this fun, educational and uplifting workshop.
————————————————————-
​Book Your Workshop Today.
I look forward to seeing you in class x
​————————————————————-​
Welcome to the Portrait of Spirit online workshops for mediumship development and spirit art and speaking courses. Beginners to Advanced mediumship workshops open to UK and Non-UK residents.
Website: www.theportraitofspirit.com
Instagram: medium_theportraitofspiritart
Assembly FB Group Page: https://www.facebook.com/groups/476619493378235
—————————————————–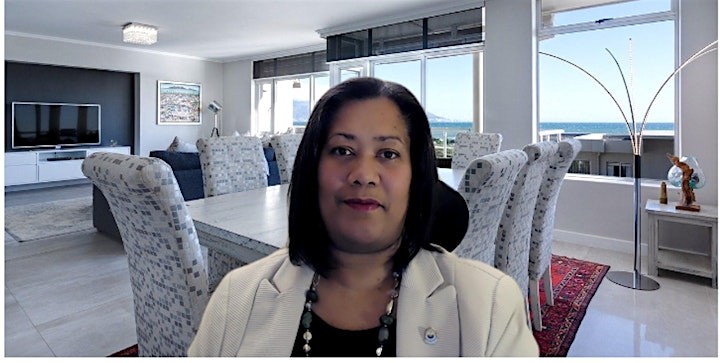 TUTOR:
This Workshop is led by Anne-Marie Bond TAP.Dip, DSNU. A Spiritualist Medium, Teacher, Artist, Demonstrator and Speaker. Check the website, or go ahead and simply book your place right now.
Related Events