Contemporary Queer Artists of Color
July 20 @ 6:30 pm

-

8:00 pm

EDT
A conversation with Dr. Natasha Bissonauth exploring how a queer of color gaze might inspire other ways of seeing.
As part of the Found in Translation series funded by the PA Humanities and National Endowment for the Humanities, Fleisher Art Memorial and William Way LGBT Community Center are proud to present Queer Art: Past and Present, a series of lectures exploring Queer art histories and contemporary practices and aesthetics through the voices of five renowned art historians and artists. The lecture series will take place on Zoom from June 22 through July 27; live Spanish interpretation will be provided.
Found in Translation is a free series of art history and critical theory workshops organized by Fleisher in partnership with several cultural institutions throughout Philadelphia. The series specifically focuses on centering BIPOC and Queer voices, reflecting a more inclusive view of the communities we work with. Found in Translation, aligned with Fleisher's mission of making art more accessible through our education and community programs, brings these valuable perspectives to a broader public.
Header image: Ana Teresa Fernandez, Ice Queen, 2011, digital still from 45-minute performance. Image courtesy of Alpesh Kantilal Patel.
Session 4: Contemporary Queer Artists of Color
Contemporary artists of color contest the whiteness and colonial legacies of 'queerness' and do so on a global stage. In addition to such contestations, queer of color art and visual culture render queer more capacious with the capacity to imagine otherwise. From the importance of genre such as portraiture to the critical valence of certain materialities, Dr. Bissonauth asks: how might a queer of color gaze incite another way of seeing; how do such works of art help us see differently?
This presentation will not adhere to a particular chronology; rather, Dr. Bissonauth approaches the material thematically. The presentation will mostly draw on contemporary examples (1980s onwards) alongside some historical sources that aim to shed light on transnational perspectives on queer, feminist, and transgender artmaking and aesthetic theory.
Dr. Natasha Bissonauth teaches Art History at York University in Toronto. Her research centers queer, trans, and feminist artists of color with expertise in South Asia and its diasporas. Publications include Sunil Gupta's Sun City: An Exercise in Camping Orientalism (Art Journal, 2019), The Future of Museological Display: Chitra Ganesh's Speculative Encounters (book chapter in Museums, Sexuality, and Gender Activism, 2020), and The Dissent of Play: Lotahs in the Museum (South Asia Journal, 2020). Recent research interests expand upon indenture studies, archival work, and material culture. She is currently working on a book project that looks at how contemporary artists remake aesthetic categories through archival returns. In doing so with a transnational scope of what 'South Asia' as a category could be, she ultimately pursues kinship across Black and Brown art histories.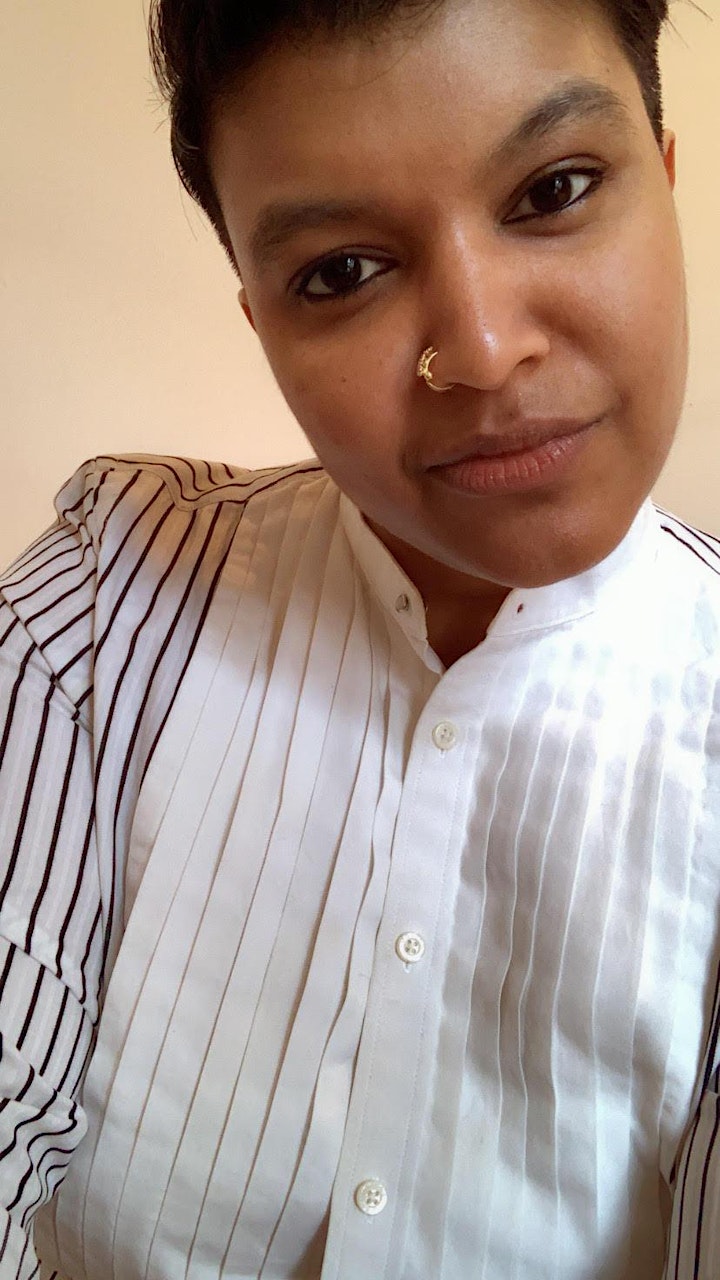 About William Way
William Way seeks to engage and support the diverse LGBTQIA+ communities in the greater Philadelphia area through arts & culture, empowerment, and community connections. They want all LGBTQIA+ people to feel safe, connected, and empowered, striving to be a community center whose staff, management, and board reflect the vibrant and richly diverse communities they serve. In these challenging times, the William Way LGBT Community Center, and what it represents, has evolved to meet the needs of the diverse people it serves 365 days a year. www.waygay.org.
About Fleisher Art Memorial
Founded by industrialist Samuel S. Fleisher in 1898 as one of the nation's first community-based art centers, Fleisher Art Memorial is renowned for its long-standing mission of making art accessible regardless of economic means, background, or artistic experience. Fleisher provides free and low-cost studio art classes along with opportunities for emerging and seasoned artists to exhibit their work. Extensive arts education and community-based programming also reflects the organization's commitment to strengthening communities by developing, sharing, and promoting creative resources. www.fleisher.org
Funding for this program has been provided by PA Humanities and the National Endowment for the Humanities as part of the American Rescue Plan Act of 2021.
Related Events