Churches of Rome with Olga Cuckovic
March 30 @ 6:30 pm

-

7:30 pm

BST
Take a tour of churches of the Eternal City with our Roman envoy, Olga!
There is no definitive answer as to how many churches there are in Rome, but the estimate is around 900.
The oldest one is the Cathedral of Rome, St. John in Lateran, the 'mother of all churches'.
The Pantheon, originally an ancient Roman temple, might be older as a building but it was only consecrated as a church in the 7th century.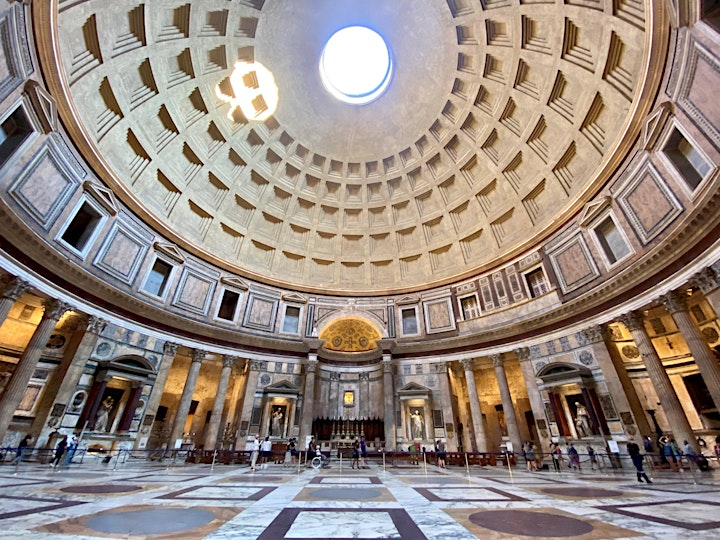 Pantheon (above)and St Paul's Basilica (below) may be the most famous and fascinating of all Roman churches, but there are many others hidden in almost every alley of the Eternal City.
Surprisingly, there is very little of the Gothic style and its typical stained glass in Rome. The traces of Renaissance are rare and precious, but the mixture of Christianised pagan and early Christian, medieval, Baroque and even modern architecture and art is absolutely stunning.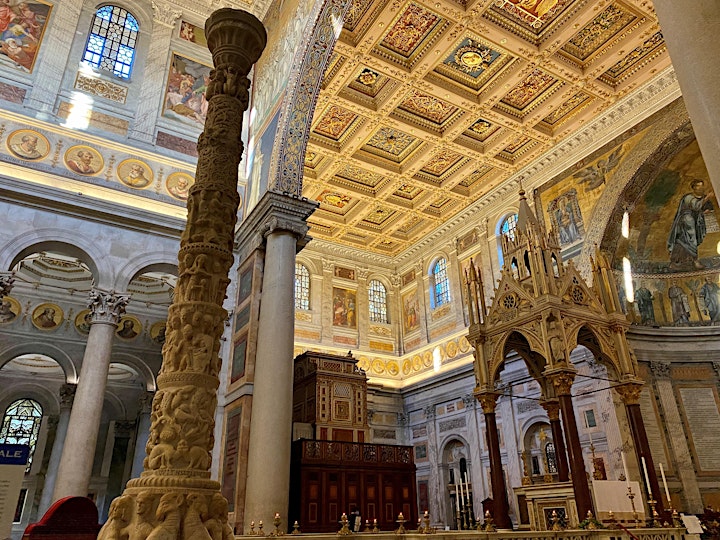 Rome is known in the Western Hemisphere as Caput Mundi, a Latin phrase describing it as the Capital of the World.
The city lives up to this definition with its cultural heritage and the inexhaustible choice of artefacts from all layers of history.
This presentation will concentrate on the most eloquent but less known attractions of Christian, or in some cases "Christianised", art found in the churches chosen for this illustrated virtual tour by our Roman envoy, Olga Cuckovic.
The list of the most beautiful churches depends entirely on one's personal preference, of course, but you can certainly expect to see some amazing frescos, stunning mosaics, sculptures, paintings and fabulous feats of architecture.
Come along and pick your favourite among a selection that includes off-the-beaten-track gems Olga chose for this presentation.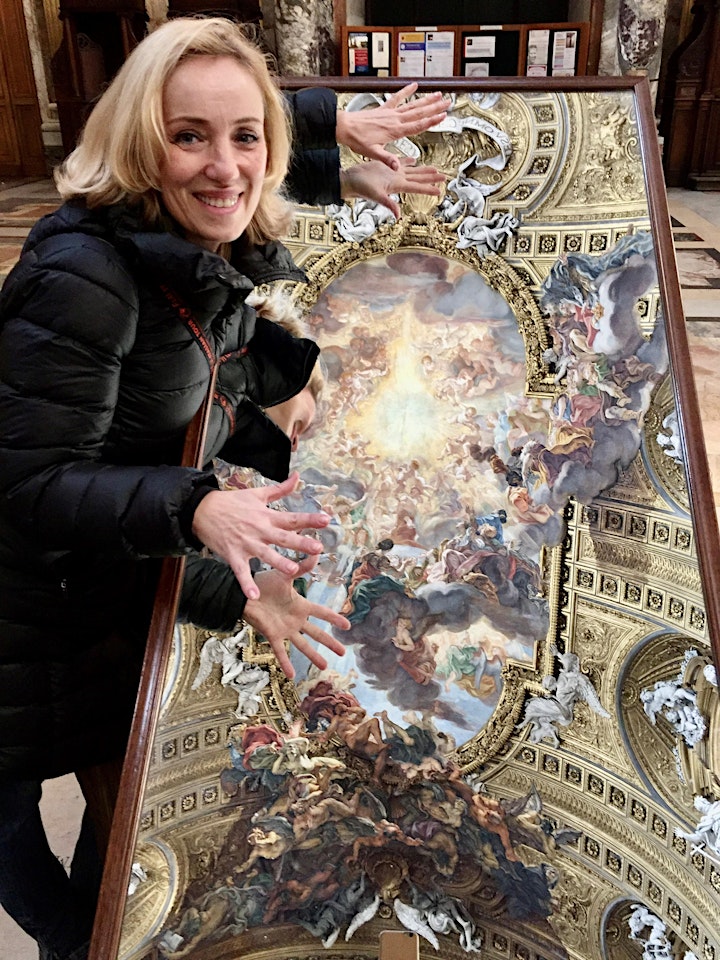 About the speaker:
Olga Cuckovic is a licensed Tour Guide of Rome and the Vatican City and has managed tours in Italy, Central Europe, Croatia and Bosnia for over 30 years, working for one of the best US tour operators for luxury travel, Tauck, as coordinator and a guide. She specialises in private tours for families and individual custom-made itineraries.
A lover of art, she obtained her Master's degree in Arts Management at the American University of Rome last year. She is fluent in several languages and is rightly proud of her TEFL certificate, which she gained in the lockdown.
website: www.olgarome.com
Facebook: Olga Cuckovic
Instagram: @olgaromeofficial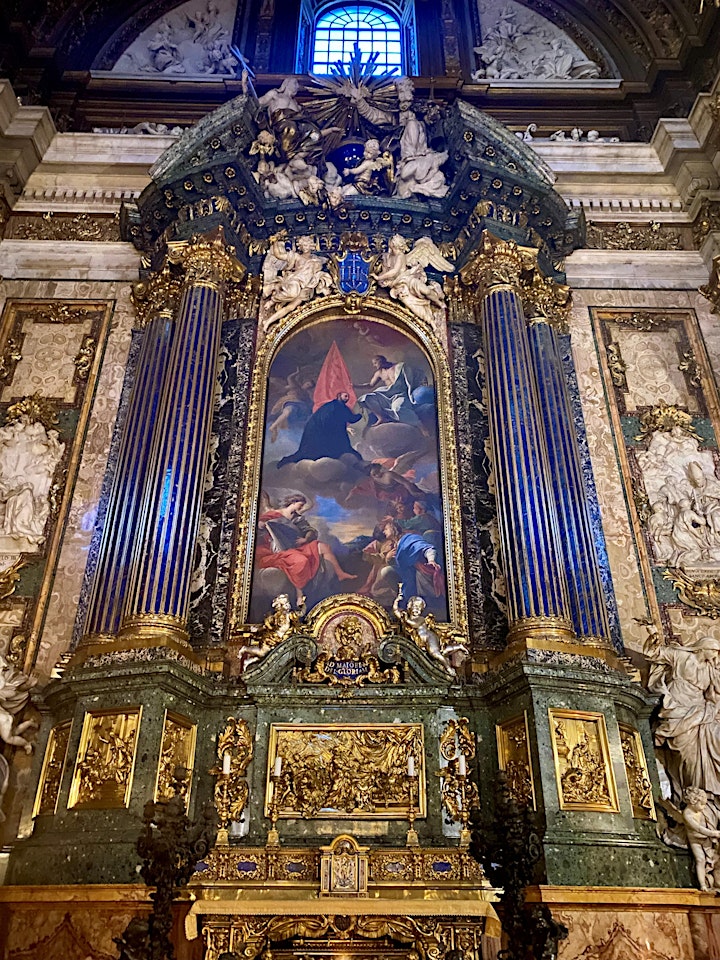 Please note that this is a Teams live broadcast and although you do not have to have Microsoft Teams downloaded to your device, you will get a better experience if you have the app.
***Please avoid using Safari – we have had reports that Safari users have issues accessing Teams live broadcasts. Please try using Chrome or any other browser – most people who experience problems when signing in find them resolved if they try using a different browser. We are sorry for the inconvenience this may cause and are working on finding a solution.
All those who book will receive the LINK TO JOIN in an email from the library prior to the event
Please note: There will be NO recording after the event.
Related Events