Big Band Hang: Stan Kenton's Arrangers ft. Terry Vosbein and Kim Richmond
September 29 @ 7:00 pm

-

10:00 pm

PDT
Topic: Big Band Hanginar: Stan Kenton's Arrangers ft. Terry Vosbein, Kim Richmond Bill Mathieu, Mark Taylor, Al Yankee
Wed Sept 29, 2021
LA 07:00 PM  |  NY 10 PM  |  JP 11 AM (+ 1 day)  |  AUS (Sydney) 12 PM (+ 1 day)
Take off with Captain John Mitchel's virtual flight 584* Destination: Stan Kenton Research Center with music and scores from all eras of Stan Kenton arrangers
In-flight entertainment includes the music from first-class Kenton arrangers: Bill Holman, Terry Vosbein, Kim Richmond, Bill Mathieu, Mark Taylor, Al Yankee
Flight Crew: Dave Berges, Gina Cantamessa, Milton Nelson, Evita Wagner
* Flight 584 – 5 Saxes, 8 Brass, 4 Rhythm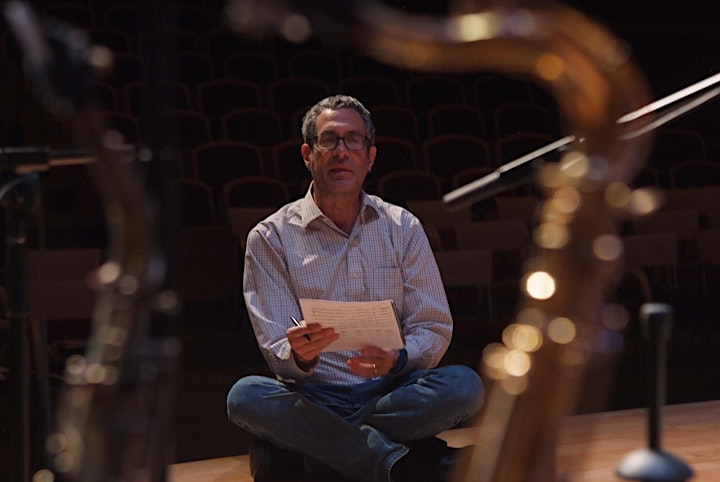 New Orleans born composer, Terry Vosbein has been writing for his first love, big bands, for the past five decades. As a teen he attended every Stan Kenton clinic and concert that he could get to, bringing his new arrangements for the Kenton band to try out, and being mentored by the likes of Willie Maiden, Hank Levy, Ken Hanna, Bob Curnow, and Kenton himself.
Additionally, Vosbein earned advanced degrees in composition, creating works for the concert hall along the way. He has dozens of chamber pieces, symphonic works, and choral compositions in his list of works. His string orchestra composition "A Prayer for Peace," a reaction to the events of September 11th, continues to receive performances worldwide.
His life-long study of the music of the Kenton bands led to the creation of the website, allthingskenton.com, a central research point for Kenton scholars for many years. In 2019 Vosbein opened the Stan Kenton Research Center, the physical embodiment of the website, to house his vast collection.
When not spending his summers composing and arranging in exotic corners of the world, Vosbein is a professor of music composition in beautiful Lexington, Virginia. He received his Doctorate in Composition from the Cleveland Institute of Music, where he was a student of Donald Erb. WEBSITE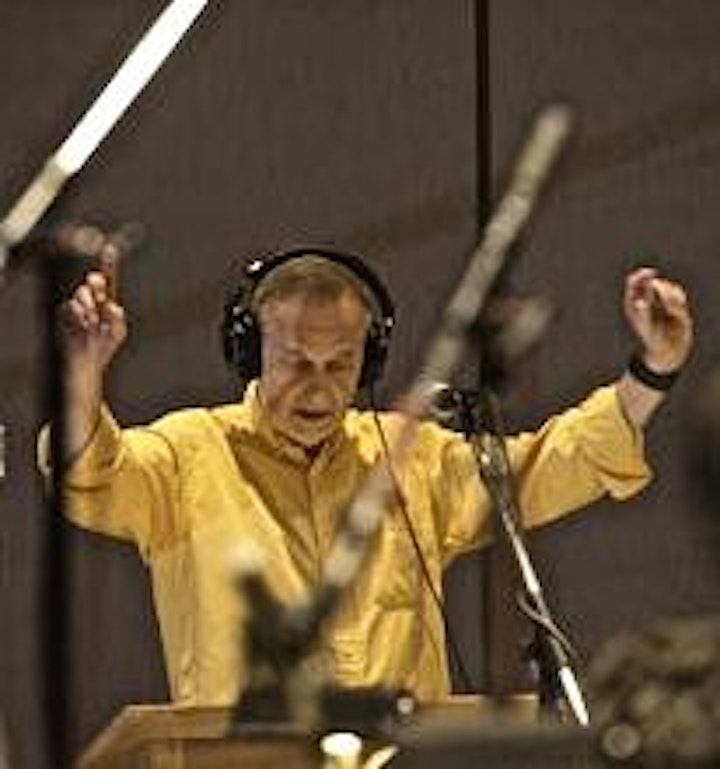 KIM RICHMOND is an active and versatile musician based in the Los Angeles area. His first love is jazz, and his primary jazz voice is the alto saxophone. He has, however, been involved in nearly every facet of the professional music industry, both as a player and as a composer/arranger. His instruments are alto, soprano, tenor and baritone saxes, clarinet, bass clarinet, and flutes. Kim has been a member of the orchestras of Stan Kenton, Louis Bellson, Bob Florence, Bill Holman, and Vinny Golia among others. His own Kim Richmond Concert Jazz Orchestra is a workshop for his writing, conducting and leading. His Ensemble (sextet) is a platform for more free-form expression and improvsation with the members playing and Kim's writing being the key factors. His current group is The KIM-PROJECT, co-led with vocalist Kimberly Ford, and is a tribute to the music of Herbie Hancock and Joni Mitchill.
Kim is also a consummate educator. He was for 12 years an adjunct professor in the Jazz Studies department of University of Southern California (teaching combos, composition and saxophone), and does numerous jazz camps and clinics in the Spring and Summer of each year. He is on staff at many of the Jim Widner Summer Jazz Camps, and is involved in running the Northwoods Jazz Camp for grown-ups and the Santa Barbara Jazz Workshop (with co-director Kimberly Ford). He most recently was an instructor in the Jazz Department of California Institute of the Arts, and at California State University, Fullerton. For many years Kim served as Music Director for Los Angeles Music Center's Spotlight Awards, where he directed his orchestra and did arrangements for young students' performances.
Kim is a past-President of ASMAC (American Society of Music Arrangers and Composers), which provides masterclasses and avenues of learning for all interested. Whatever his mode of expression, be it instrumental performance, composition, arranging and conducting, KIM RICHMOND is striving to express a uniquely original voice, combining his extensive experience with the new sounds of our evolving musical world.
Kim is a Selmer artist and endorses all Selmer saxophones and other woodwinds. He is also a Vandoren artist, and uses Vandoren reeds, mouthpieces and other accessories. In spite of his busy schedule in the professional music world, KIM RICHMOND enjoys keeping in touch with the educational music field by serving as guest lecturer, conductor and guest soloist at college music festivals and workshops around the country.
***************************************************************************************************
Our online events are all held on Zoom. A log-on link and password will be sent via email upon completion of your ticket order.
All of ASMAC's events are recorded, and your participation serves as your consent to be part of this recording. ASMAC reserves the right to rebroadcast this recording, as well as to offer it for sale in various media.
The American Society of Music Arrangers and Composers (ASMAC) is a registered non-profit 501(c)(3). Our mission is to promote the arts of music arranging, composition and orchestration within the music and entertainment industry and to the general public. ASMAC presents master classes, online events, scholarships and other programs for professionals, students, the entertainment community, as well as to schools and to the general public. Visit www.asmac.org for more info.
Related Events